Get the lowdown on the latest commercial property news from the experienced team at Ray White Commercial Noosa & Sunshine Coast North.
Every month, we share information, insights and the inside story about the local Noosa and Sunshine Coast commercial market and beyond.
Learn about:
What's hot and happening in local commercial markets right now
Local and state market trends
Current records and future forecasts
Tips for taking a commercial property to market
With the Sunshine Coast commercial property sector experiencing unprecedented demand, it's never been more important to have your finger on the pulse, especially if you're a commercial property owner.
With Market Intel, you get credible and accurate information from people who live and breathe commercial property on the Sunshine Coast.
Catch up on all our stories to date right here …
(To subscribe to get Market Intel straight to your inbox every month, please fill in the form at the end of this page.)
7 REASONS TO BE OPTIMISTIC ABOUT THE SUNSHINE COAST COMMERCIAL MARKET
The Sunshine Coast commercial market continues to exceed all expectations. The region is on target to meet projected economic and population growth rates.
Even though the market is a little unpredictable and many are watching with interest to see what will happen next, there's still plenty to be optimistic about.
WHAT'S THE OUTLOOK FOR SUNSHINE COAST COMMERCIAL PROPERTY IN 2022?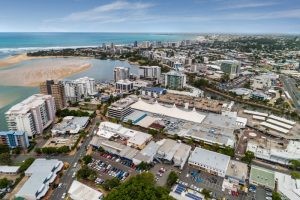 The Sunshine Coast has one of the strongest office property markets in Australia, industrial property sales have been breaking records and commercial yields remain strong.
So, what can we expect to see across the commercial market this year? While no one has a crystal ball, there are some early trends emerging.
CELEBRATING AN INCREDIBLE YEAR: 2021 IN REVIEW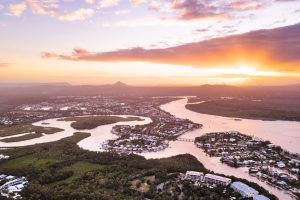 Dynamic and exciting, this year has brought unprecedented levels of activity for our team and we've smashed local records in just about all areas of commercial real estate.
Whether it's on-market, off-market or at auction, our team has pulled out all the stops to deliver for our clients … with some incredible results!
BOOMING SUNSHINE COAST HEALTH SECTOR A MAGNET FOR MEDICAL BUSINESSES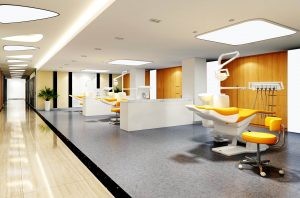 The Sunshine Coast's booming health sector and population growth are driving unprecedented demand for property suited to medical and allied health businesses. Anchored by the Sunshine Coast University Hospital, the region is already home to 2,000 healthcare businesses.
WHAT'S HAPPENING IN NATIONAL AND LOCAL COMMERCIAL MARKETS RIGHT NOW?
The pandemic has significantly impacted the Australian economy, with lockdowns and restrictions altering how we interact with commercial assets. In Queensland, we've seen significant results across the commercial investment market, with the industrial asset class the big winner.
NOOSA JUNCTION HAS EMERGED AS A THRIVING COMMERCIAL HUB: HERE'S WHY.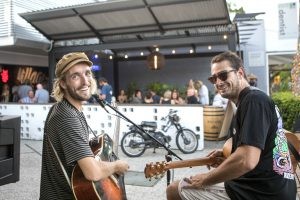 Noosa Junction is flourishing. Locals love it, and tourists have discovered it, making it attractive for businesses and commercial investors. Many owners are committed for the long haul and investing back in the strip, with $20 million in street upgrades planned for the next 3-5 years.
WHAT'S NEW FOR THE HOTTEST OFFICE MARKET IN QUEENSLAND?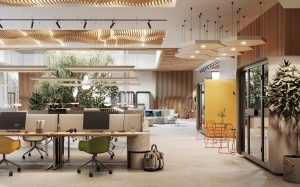 The Sunshine Coast office market is the hottest in Queensland and is one of the strongest in Australia. Significant infrastructure investment, high business confidence and comparative resilience in the face of a global pandemic all add to the region's reputation as a great place to live and do business.
ENORMOUS POTENTIAL FOR COOLUM INDUSTRIAL OWNERS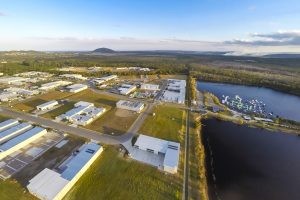 The current competitive environment is generating a record number of enquiries for industrial properties. Coolum industrial property is finally reaching its potential. Coolum has gone from being the poor cousin of Noosa and Kunda Park to a sought after locality in its own right.
THE CHANGING FACE OF HASTINGS STREET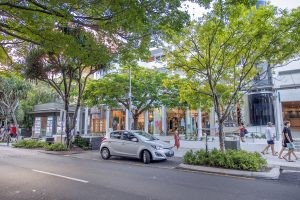 Hastings Street has long been the jewel of the Sunshine Coast but the current demand for commercial space is like nothing seen before. A dynamic environment and economic certainty have increased demand for A-grade spaces, hospitality premises and properties with food and beverage potential.
THE RISE AND RISE OF NOOSA POST-COVID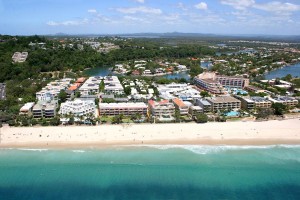 A once-in-a-generation property market in southeast Queensland is fuelling a shift in how commercial investors and tenants think about property. And nowhere is this more evident than Noosa, where population growth continues to drive demand and the uncertainty of 2020 seems long forgotten.
SUBSCRIBE NOW

Join the Market Intel community to get exclusive commercial property insights from the Ray White Commercial Noosa & Sunshine Coast North team delivered to your inbox every month:
Market trends
Insider tips for investors
Insights into the local market
Complete the form below to subscribe.